We offer solution to complete set of services for your IT Infrastructure needs. Right from planning to deployment, we offer end to end solution. Wether it is communication infrastructure, data ware housing, information backbone or software synchronization, we have complete set of ready to deploy solutions.
TCP/IP COMMUNICATION INFRASTRUCTURE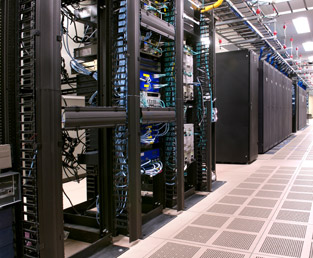 Setting up a dependable communication infrastructure is one of the major challenges that most IT businesses face. Some of our most elegant solutions include solutions to communication system.
Scalable communication systems with upward compatibility to Gigabit Network and IPV6 upgradable.
Meticulous planning and strategic deployment for maximum system uptime.
High degree of redundancy into the providing a communication solution.
Provision for deployment, where technically feasible, of application eliminating the need of third party deployment contract.
Systems scalable to any form of cummunication Copper, Fibre or Wireless with latest in class media independent solution.
For more details or queries, plese fill out the following enquiry form and we will contact you …
Or write to us at : admin@infinity-tech.org