Dell offers very good support for Linux. Dell supported serve Linux platforms are SLES, RHEL and few other Enterprise Linux. There is also a repository for Linux run by dell that contains the latest Linux support software, however, the installation of Dell server management suit, OpenManage, is not as easy as it is on one of the supported platforms.
In this article I would explain how to configure, install and run Dell OpenManage 7.3 on OpenSuse 12.3. I have used my dell poweredge 2900 server for the purpose, however, the same applies to most of the dell servers, openManag versions as well as other openSuse versions. The steps required to install an opensuse 12.3 operating systems and basic system configuration is out of the scope of this document.
I am using x86_64 bit version for the purpose however similar will apply to an i386 system.
Install OpenSuse 12.3 on Dell Poweredge Server.
Run yast package manager and add the following repository to yast and then let it cache and load the repository

x86_64 systems :
http://linux.dell.com/repo/hardware/O­MSA_7.3/platform_independent/s­use11_64/

i386/x86 systems:
http://linux.dell.com/repo/hardware/O­MSA_7.3/platform_independent/s­use11/

In package selection option, search srvadmin-all and select it. It should select a lot of other dependency packages. Let all of it install on the system.

Installation will be done at : /opt/dell/srvadmin

Edit file

/opt/dell/srvadmin/sbin/CheckS­ystemType

Change line 83 from "OEM String 1" to "Vendor"

Additional Package Installation (optional step. dont install dkms if all else works and openManage works fine for you)

From Yast package manager install
libgdbm with its development package

install dkms from : http://software.opensuse.org/package/dkms

Configure the kernel modules

Create file : /etc/modules-load.d/ipmi.conf

& Add the following lines to it

ipmi_msghandler
ipmi_si
ipmi_devintf

This will load the kernel modules automatically after 
system reboot. For the time being manually load the modules

modproble ipmi_msghandler 
modprobe ipmi_si 
modprobe ipmi_devintf

Installer will automatically add the init scripts to the startup and will automatically start at boot. For now you may manually start the service with command

/opt/dell/srvadmin/sbin/srvadmin-services.sh start

Open a browser and type the following address

https://localhost:1311
or,
https://127.0.0.1:1311
or,
https://YOUR_SYSTEM_IP:1311

Confirm the https security exception &
Login with your root a/c
---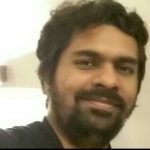 AUTHOR:
Arpan Dubey, IT Head, Infinity Technologies
Email : dubey.arpan@gmail.com
+91-9371319879 / +91-9763151299