Arpan Dubey
IT Head (Design and Development)
+91 – 9371319879, +91 – 9763151299
admin@inft.in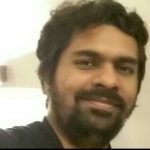 Mr. Arpan has led the development of most of our Management Softwares and Network Infrastructure Solutions. He has been a pivotal resource for developing numerous innovative solutions for our clients. He is a skilled relationship builder and trusted adviser, with clients in Manufacturing, Real Estate and Human Resource Management industries. His deep experience in Linux/BSD systems and his unparalleled troubleshooting skills has helped us develop reliable and cost effective solutions for some of our major clients.
---
Areas of Technical Expertise:
Expert on Linux/BSD based systems.
Deep experience in SQL database development and administration
Expert on Virtualization and its implementation for improved up-time and profitability
Expert on Designing solutions using managed switching technologies
Expert on WAN architectures using wireless and fibre optic technologies
Deeply experience in designing and troubleshooting high throughput network
Experienced in systems programming
Experienced in application development in C, Fortran 90, PHP-MySQL and Bash Scripts.
---
Hobbies:
A certified mountaineer and Himalayan Trekker.
---
Latest Research Papers and Articles:
Wan switching rediscovered : His complete implementation of end-to-end wan switching technology to last-mile-solution using virtualization, Layer-2 switching, 2/5 Ghz Wireless and Fibre Optic Infrastructure. URL : http://www.inft.in/?p=691